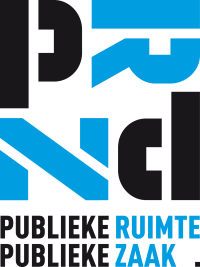 Public Space & The Public Good (Publieke Ruimte Publieke Zaak in Dutch) is the title of a new research project that The Mobile City will be part of. The project is initiated by Bart Lammers, Arnold Reijndorp and Simon Franke and it investigates the relation between public space and the public good. Both have been under pressure by various forces, such as burocratization and the failed economic liberalization of parts of the public sector.
At the same time we have witnessed a renewed interest in the public good or 'res publica'. For instance in the recent debates about 'ownership' (about which we have written extensively before) and various examples of bottom-up city making, in which citizens have started to organize to address public affairs themselves.
The research program investigates three case studies in which the relation between public space and the public good takes on new forms. Dus Architects will be developping a housing cooperation for the 21st century, Trancity will investigate new ways to develop the (social) program of urban neighborhoods. The Mobile City will research the ways new media can create 'urban publics' in new ways. That is: how do new media enable citizens to organize themselves in 'publics' that can address the public good? As such the project builds upon the upcoming book The City as Interface by The Mobile City-co founder Martijn de Waal.
We look forward to sharing our thoughts on these issues with you here and elsewhere in the near future.
The first occasion to do so will be a conference (in Dutch) on bottom-up city making, on April 16th in Den Haag. See here for the full program.