We are happy to present the workshop participants, in alphabetic order:
Aleksandra Uzelac – case 1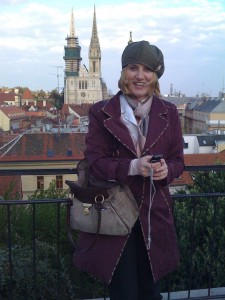 I am a cultural researcher, working in the Culture and Communication Department at the Institute for International Relations  (IMO) in Zagreb, Croatia. My research interests are centred on digital culture, the impact of digital networks on cultural sector, virtual networks and portals, and the changing context that digital culture has brought to cultural policies. I am interested in social uses of digital technologies and their possible applications for cultural projects that are extending beyond the walls of cultural institutions into the public spaces. I am neither urbanist nor a programmer, but I am interested in exploring and further learning of how can digital media be employed to enhance the quality of the public spaces.
Website: http://www.imo.hr/node/233
Tags: Research, Digital media, Cultural studies, Social media
Attila Bujdosó – case 4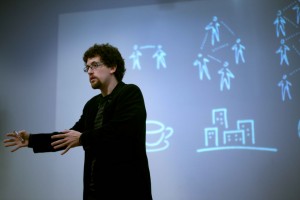 Attila is an architect, social and cultural broker based in Budapest, Hungary. Currently he is senior research supervisor at Kitchen Budapest new media research lab. He is organizer of Pecha Kucha Night Budapest and member of KÉK – Hungarian Contemporary Architecture Centre where he is curator and founder of Remix Architecture initiative. Formerly he worked as an architect for ONL [Oosterhuis_Lénárd] on the CET Budapest large-scale mixed development project. Attila graduated as an architect but he wants to design not only buildings but the whole world. He is especially interested in the field where technology, culture and society meets and interacts, a field that he describes as webitics. He is addicted to coffee, large cities and Internet. He never likes to be bored.
Website: Bujatt.com
Tags: Architecture, Design, Digital media, Urbanism
Bram Geenen – case 4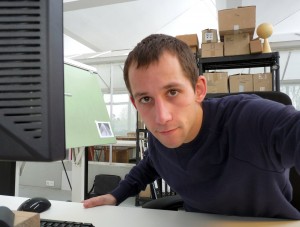 I'm owner of a design studio in Amsterdam, which develops products in cooperation with tech-companies. The aim is to create better, lighter and more sustainable products such as furniture and lighting by applying their skills and knowledge in a co-creative process. For example I collaborated with a company that produces carbon fiber parts for racing cars, to create lightweight furniture. The unconventional application of their techniques helped the technological company to improve their production process. My latest project is the development of an online platform for people who need to collaborate on design projects. The projects range from architecture to chairs, from electronic devices to robots.
To spur innovation, the platform offers the possibility to open-source a project, allowing others to join and help. The platform aims to be a support for the growing amount of open-design and co-creative projects that are taking place. It offers those projects an advanced collaboration tool. Secondly it connects different projects and people with each other to stimulate the exchange of skills and knowledge.
Website: www.studiogeenen.com
Tags: Design, Co-creation, Innovation, Sustainability
Christina Franken – case 1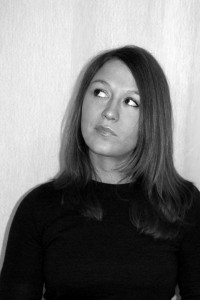 Christina is an Architect who doesn't do buildings. Although an architect's daughter and graduating at a technical university, Christina felt an outsider amongst architects. Her graduation project was a urban concept with a creative twist, explained in a short film. Being naturally curious Christina is relentless in trying to understand intangible causes and processes that drive the world. She found like-minded when attending the excellent MA Applied Imagination programme at Central Saint Martins, London. The international open-minded environment and her fascination for psychology and social rhythms drove the research project towards creative work styles and organisational psychology. Caught between urbanism, design fiction and the possibilities of open source and 3D print, traveling has always been key to enlarge Christina's network. Since arriving back in Amsterdam in 2011, she co-founded '2084', a studio using design fiction as a strategy to design and Dscientific, a network for design researchers. Christina is engaged in several projects in Europe and Asia.
Website: www.christinafranken.com
Tags: Urbanism, Architecture, Design, Psychology
Desislava Staykova – case 2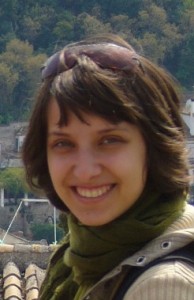 Desislava Staykova has worked and studied in 3 countries (France, Bulgaria and The Netherlands) – a pan- European citizen exploring new horizons at every chance. With professional experience spanning from change management in multicultural environments, through global ad campaigns for Intel and Nokia, to project management of digital and consumer engagement, she is always on the lookout for multidisciplinary projects addressing complex issues that ask for an unconventional approach and use of the left-right brain power combo she loves to apply. Fluent in 4 languages, Desislava is also an experienced mediator interested in cross-cultural and multiple-stakeholder communication. She is currently managing LaunchLab – the digital innovation platform of international shopping centers real estate developer Corio.
Website: http://www.corio-eu.com/
Tags: Innovation, Ad campaigns, Project management, Art

Ekmel Ertan – case 4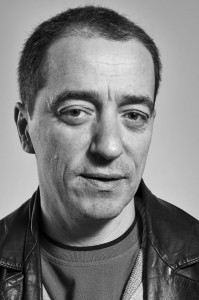 Ekmel Ertan works as artist, curator and educator. Ertan is the founder and artistic director of İstanbul based amberPlatform ( by BIS, Beden-İşlemsel Sanatlar Derneği / Body- Process Arts Association), which is a research and production platform on art and new technologies. Ertan has been the curator and director of the international "amber Art and Technology Festival" since its inception in 2007 in Istanbul. He is the initiator of amberConference, the only Science, Technology and Art Conference in Turkey. He curated local and international exhibitions and performances. Ertan is also working as the site coordinator and local director for several international projects based in Turkey and Europe in the field of art and technology / new media. Ertan has exhibited his photography work at La Mama Gallery in 1997 and in 2003 in New York and Turkey. He has exhibited his new media installations and cooperative performance works in several local and international venues. Ertan received his BSc degree in Electronics / Communication Engineering from the Technical University of Istanbul and his MA degree on Interactive Media Design from Yıldız Technical University. He worked as a design and test engineer on telecommunication systems in Turkey, Germany and Belgium. He started a multimedia design company in 1997in Istanbul. Between 1999 and 2006, he taught multimedia / visual communication design at Istanbul Bilgi University, İstanbul Technical University, and Yıldız Technical University and since 2006 he has been teaching at Sabancı University.
Website: www.forumist.com / www.amberplatform.org
Tags: Art, Digital Media, Research, Production

Ellen Holleman – case 3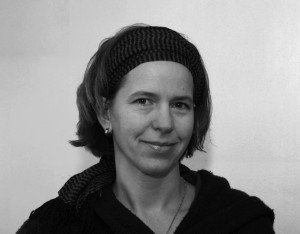 Ellen Holleman was trained as a visual artist and combines this background with a broad experience in concept development, process management and urban planning. Curiosity about how people live and move about, and how this is affected or controlled by the urban environment is her motivation. In the projects she works on, routing and the use and appreciation of public spaces are an important focus point. With Islant she works on methods that enable the detection of specific places of interest, including their qualities and potential, within the urban network. She likes to unravel complex urban situations trying to find where and how to inject new energy or (small scale) spatial interventions that can generate an area. She enjoys working with inhabitants of an area and learning from their local expertise and experience. Ellen studied architectural design at the Academy of Fine Arts, Utrecht. After completion, she worked as a muralist and designer in Cancun, Mexico, at KuiperCompagnons, Rotterdam and as a project developer at Het Oosten housing association, Amsterdam. Since 2007 she is partner at Islant urban design studio www.islant.nl .
Website: http://islant.nl
Tags: Visual Art, Urbanism, Concept development, Process management
Francesco Bombardi – case 4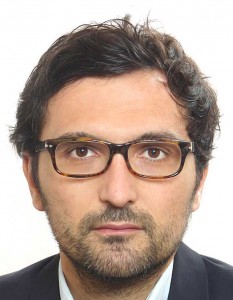 Francesco Bombardi (born in Forlie – Italy – in 1972) lives in Reggio Emilia (a city with 170,000 inhabitants, located between Bologna and Milan) where he is one of the founding members and managing partners of BBstudio (www.bbstudio.it). Amongst many, he has just finished a project for the National Park of the Apennines (named "New Doors") and he is currently prototyping an experimental temporary housing unit for the Italian Environmental Ministry. He has a professional curiosity in spaces, people and technologies. He loves travelling and loves all the expressions and dimensions that travelling offers. He is particularly interested in exploring innovative processes aimed at creating new ideas of governance. Having already lived and worked in big cities like Milan, Barcelona, Paris, he chose a small Italian city where he is able to test directly (on foot) the quality of the space with respect to human relations (and from where he can drive both to the Alps and to the sea in around only 2 hours ..). He likes switching from global to local and vice versa. He is researching and teaching at the Politecnico di Milano, participating at international workshops, conferences and competitions. He likes observing the world through the eyes of his young daughters Aurora and Mariasole.
Website: www.bbstudio.it
Tags: Urbanism, Architecture, Digital Media, Innovation

Galateia Iatraki – case 4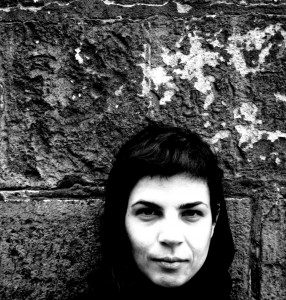 I have studied Informatics (Technological Educational Institute (T.E.I.) of Thessaloniki, School of Applied Technology, Department of Informatics) and continue in Msc in Media & Knowledge Engineering in TUDelft (Department of Mediamatics, Faculty of Electrical Engineering, Mathematics and Computer Science). During my master I worked in the Man- Machine Interaction group of TUDelft and focused on topics as User Experience, Design Highly Interactive Systems and Educational Software. Since October of 2010 I am working as a front-end developer in a web hosting company in Amsterdam, Hostnet B.V. (http://www.hostnet.nl/). I have also worked as a flash developer in a social network project about sharing music (http://gigin.com/) and as support engineer in customized software. I have worked in different parts of software life-cycle, from customer support to research, testing and development with an ability of understanding the risks and problems that may arise. I am interested in new media, new internet technologies with strong focus on user interaction and usability. Using my skills in a field that affect social life and can give creative solutions is my main interest.
Website: http://iatraki.com
Tags: Digital media, Engineering, Interaction, Usability
Gyorgyi Galik – case 2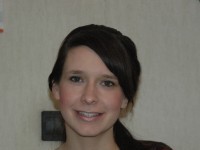 I work as a new media artist with a background in fine arts and visual communication design. I live in Montréal, Québec, Canada. I was born in Budapest, Hungary. I work with the latest new media channels to point out specific social issues; my aim is to be intuitive, to recognize patterns, to construct strategies and systems that make people's eyes open to others and to their environment. My recent research is to study how emergent communication technologies and virtual environments bring empowerment and/or disservice to distinct communities, and also to study how to create communication tools in a participative approach with such communities; to analyze practices where design values and community values came into conflict because the design approach did not understand the real community needs. I am taking evening courses at the Centre for International Studies and Cooperation (CECI) in Montreal, to get a better comprehension about international development and the methods of communication in humanitarian organizations, to understand more what characterizes social innovation and how it responds to social needs. For a year I participated in an environmental psychological research project which generally focused on the interactions of humans and their surroundings, encompassing social settings and built environments. The last project we studied was about the impacts of homes' spatial or architectural design on obesity. I work a lot in collaboration and in cross-disciplinary teams as a creative advisor and project manager. Before moving to Montreal I have been a creative consultant and project manager in 'Szövetség'39 Assosication of Artists Budapest (http://szovetseg39.blogspot.com) in 2009. 'Szövetség'39' is focusing on complex design and artistic projects. Their subjects are mostly related to some form of spatial situations, such as installations, artistic design of buildings or public art. I was also a scholarship researcher and project manager from 2007 to 2009 in the innovation lab 'Kitchen Budapest' (http://kitchenbudapest.hu/en). 'Kitchen Budapest' is a place for young 'geek' researchers who are interested in the convergence of mobile communication, online communities and urban space, and are passionate about creating experimental projects in cross-disciplinary teams. I graduated with a Master's degree with Honours (MA) at the Moholy-Nagy University of Art and Design in Budapest as a Design Manager in June 2010. I earned in parallel a Master's degree (MA) as a Designer in Visual Communication Arts, in the specialization of Video Art in June 2009. In November 2009, with seven other art students, we founded the team SD8 in Budapest, which aim is to revamp ageing children hospitals in Hungarian cities.
Website: http://gyorgyigalik.com
Tags: Architecture, Art, Project management, Digital media

Jon Stam – case 1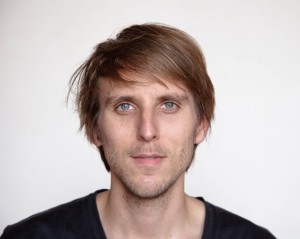 Jon Stam is a Canadian-born Amsterdam-based designer-researcher working within the borders of art and technology. He studied Industrial Design at OCAD University, before graduating cum laude at the Design Academy Eindhoven, receiving the Rene Smeets prize for all-around best graduation project. Jon is the founder of Commonplace, a design studio focusing on context driven objects, quality craftsmanship, and quiet interactions; a teacher in the Crosslab department of the Willem de Kooning Academy; and freelance curator-coordinator for House of Contemporary Art Z33 in Hasselt Belgium.
Website: http://commonplace.nl
Tags: Design, Research, Art, Digital Media

Koen Martens – case 2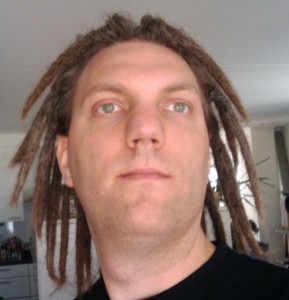 Koen Martens is programmer, political activist, hacker, nerd and organizer. With a broad range of interests and an ample supply of enthusiasm he inspires people to start new projects. By not stopping at the idea but taking it through to an implemented initiative he has started events, a hackerspace, the working group ICT for Dutch political party GroenLinks and more. As a young boy, he was disassembling his parents' tape-recorder, pocket calculators and other electronics out of curiosity about the inner workings. As a true hacker, he still cannot resist opening up new gadgets even before taking of the screen-protector. This passion for learning led to an early start with computer programming, electronics and the interface between those. During his education at the University of Amsterdam, subject Artificial Intelligence, he started working for TomTom where he wrote a substantial amount of the linux device drivers. After developing several website front-ends, he now focuses more on the back-end of heavy-traffic websites and data warehouses.
His current activities focus on work at the Digital Methods Initiative, a research institute
at the UvA, where he does programming, system architecture and administration for both
education and research on the natively digital and the digitally native. A small hosting
operation is part of his entrepreneurial activities. And in the time left, he is working
on OHM2013, making radio, photography and strengthening of the Dutch hacker community.
Website: http://koenmartens.nl/
Tags: Programming, Activism, Hacking, Research
Lara Simons – case 3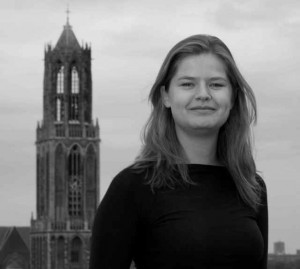 Lara Simons is a creative social entrepreneur in urban development. She has experience in social innovation projects such as Seven Days of Inspiration and always tries to facilitate participation of all actors in her projects. As an Urban Geographer she is used to look at the city on different scales and can therefore see the broader context of certain developments. The use of digital technologies and social media is one of them. They can be important tools in placemaking and in creating an urban space that is inviting and open for its users. She sees the rise of Urban Nomads: people that take responsibility and control of their own environment by using these new technologies. By the way they work (Het Nieuwe Werken), or by the way they create art (street art/layar). Lara has started her career as a Guerilla Store owner in the Binkckhorst Area, the Hague. After a few years at consultancy bureaus (Architectuur Lokaal, Stipo) she started working as a freelancer.
Website: http://www.larasimons.nl
Tags: Urbanism, Social innovation, Geography, Digital Media

Lawrence Bird – case 2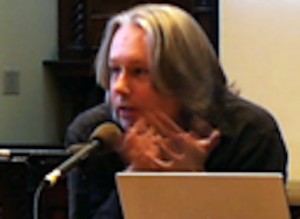 Lawrence Bird is an instructor at the University of Manitoba. His creative output includes film, architecture, urban design and installation. He has produced five short films and videos (2009-2011), and has worked with students and members of the community in the production of videos as part of his research-creation project Beyond the Desert of the Real. That work was a component of the installation éCartographies (with Skot Deeming, 2011). Lawrence's academic research examines the mediated image of the city, with two focuses: the city as represented in Japanese popular culture, especially anime; and the knot of geography, image, and materiality that constitutes the contemporary prairie city. He has studied, taught and practiced in the UK, Canada, the USA, and Japan, and is currently resident in Winnipeg, where he recently spent two years as a Social Sciences and Humanities Research Council Postdoctoral Fellow. He has an M.Sc. in City Design & Social Sciences (London, 2001), a PhD in Architecture (McGill, 2009), and a professional degree in architecture (McGill, 1991). He has written on media, film, architecture and the city in University of Minnesota Press, McGill/Queens University Press, and Leonardo; and he is a contributor to furtherfield.org.
Website: http://lawrencebird.info/
Tags: Urbanism, Architecture, Film, Digital media

Marc Böhlen – case 3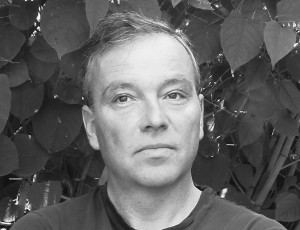 Marc Böhlen is an artist-engineer based in Buffalo, Toronto and Zürich. He offers technology support; the kind of support technology still really needs. Current research within the area of public computational media includes geo-engineering for the public realm and numeracy practices for the Internet of Things. Böhlen is Associate Professor of Media Study at the University at Buffalo and Visiting Associate Professor at the Daniels Faculty of Architecture, Landscape and Design at the University of Toronto.
Website: www.realtechsupport.org/RESEARCH
Tags: Art, Engineering, Urbanism, Digital media

Nicole Martin – case 3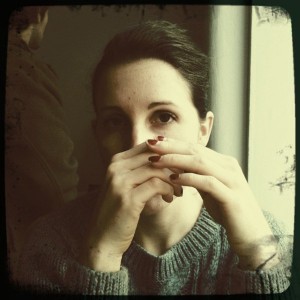 An Australian who has lived in Norway for the past 3 years studying at AHO, Oslo School of Architecture. Have begun a PhD with the Norwegian Research Council funded project titled Yourban, a project investigating Social Media and the City. More specifically, through research by design processes, my time will be spent investigating the ways in which social media can be a tool for transformation; be it physical or mental transformation in large scale multi-stakeholder urban developments.
Defined as an architect slash urbanist, I have practice experience and education from Norway and Australia. Previous research in my master degree was on the nature of Hybrid Urbanism, graduating form AHO with a diploma titled The Hybridisation of the Suburban City: an Alternative to Mixed-Use Planning.
Tags: Social media, Urbanism, Architecture, Design
Niels de Vries Humel – case 2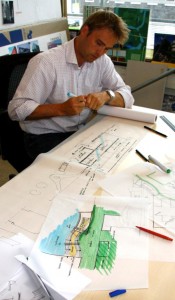 I just love doing what I do! How great is it to use your creativity and be able to contribute to realistic plans and designs?! To really create an idea and translate that idea into a feasible plan and eventually a final product. This has always been my main drive while working as an architect and consultant for several companies in architectural design, airport consultancy and project development. I just love doing what I do! By using my visual capabilities like sketching and building virtual as well as real models, I have been able to contribute in creating great plans. With a commercial approach I always try to support the planning process and create the required support and commitment of stakeholders. As a team player I believe in the complementation of different specialists within the team. This will not only result in a more inspirational process, but will also provide a greater chance of success! The outcome will be: A feasible plan or project, A process in which all team members will excel and will experience a lot pride and joy. A visual and attractive presentation of a great idea that will create all support and commitment that is required for the realization! My inspiration comes from reading, travelling, visiting cities in the Netherlands and abroad, experiencing different cultures but also working with people who think out of the box and who are looking for new exciting solutions and concepts.
Website: http://www.demannenvanschuim.nl
Tags: Architecture, Design, Consultancy, Project development
Nikitas Gkavogiannis – case 1


Nikitas Gkavogiannis is an Architect Engineer and a digital media enthusiast. He graduated from the School of Architecture of the National Technical University of Athens in 2009 and continued his studies by completing the MScRes in Digital Media and Culture in 2011 at the University of Edinburgh. Within his research interests lay contemporary urban space and the implication of mobile media technologies to spatial perception. Throughout both his academic and professional career, he developed strong design skills, which can be reflected on his participation in a number of international architectural competitions, gaining honourable mentions and awards along with important experiences. While reading, writing and researching, he works as a freelance Architect Engineer, developing furthermore his conceptual and design skills, as well as his visualization knowledge. He recently started developing small applications, aiming finally at being able to transform his ideas about the city and the new mobile digital media into reality. Finally he is interested in the emerging collective dynamics that are developed using digital media, since his dissertation at the University of Edinburgh was about the implications of digital media in the construction and recall of collective memory.
Tags: Architecture, Design, Mobile media, Visualization
Ohyoon Kwon – case 4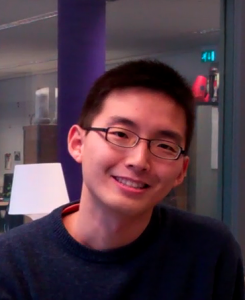 Ohyoon Kwon is a researcher – designer having expertise in service and system design and interaction design. He holds a MSc degree in Design for Interaction at TU Delft, where he focused on learning design research, conceptualizing new service systems and co-designing them with end users. His undergraduate study was architecture at Yonsei University, South Korea. His background offers him a broad perspective on design at large and it is still a source of inspiration for him. During his Masters study, he was actively involved in real-life projects bringing technologies into people's everyday lives aimed to create positive changes. The projects include among others designing smart energy console, education tool for children with autism and their caretakers and research on pedestrian movements in a city centre. In his master's thesis project, he co-developed a mobile service with and for the homeless population in London. Ohyoon is passionate about developing his career as a creative design researcher exploring various cultures and ways people live and co-developing better practices with them.
Website: http://www.ohyoon.com/
Tags: Interaction design, Co-design, Innovation, Architecture

Panos Mavros – case 3


Panos Mavros is an Architect and Digital media designer. After completing his studies at the School of Architecture – National Technical University of Athens, and in ENSA Paris-La-Villette, he pursued an MSc by Research in Digital Media and Culture at the University of Edinburgh, researching the intersection of urban space and digital media, studying and creating site-specific installations. His previous work ranges from the regeneration of industrial heritage as a vehicle for urban change, to the exploration of performing arts and immersive installations. Previous research projects on the themes of industrial heritage as a motor of urban regeneration and his study on the Urban Imaginary of Chinese Urbanisation have been presented in several conferences, in Greece, UK, France and Italy. Currently, he is working on Emotional Urbanism, seeking new ways to monitor and theorize the role of emotions in the urban experience. He currently lives and works in Edinburgh.
Website: panosmavros.com
Tags: Architecture, Digital media, Urbanism, Design
Sander Baumann – case 3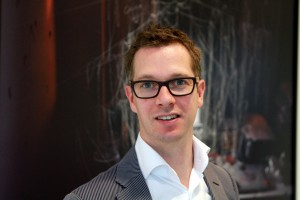 Dutch creative designer Sander Baumann founded designworkplan (Amsterdam) in 2007. Baumann studied music and started his career as an entrepreneur organizing music and art parties in Amsterdam. After his musical study, Baumann learned his creativity could also be applied to graphic design. Since 1995, he has worked for various signage companies and focused his work on creative thinking and bringing a sense of place to environments. Over the past 15 years he has designed numerous wayfinding and signage projects, including Holland's largest shopping center, comprehensive city wayfinding, school signage systems, and building identification. Wayfinding is a methodology developed over the last decades and describes the spatial process of reaching a destination whether in a familiar or unfamiliar environment. Baumann has developed a vision on how wayfinding and information structure will work in the future. With this vision Baumann describes the process of active narrow-casting in relation to the environment which will operate your own personal assistant. Baumann is a Board Member for the international SEGD (Society for Environmental Graphic Design). In his role he is responsible for promoting, educating and developing vision for the organization to a broad perspective.
Website: www.designworkplan.com
Tags: Urbanism, Information systems, Navigation, Design
[profile removed at the request of this participant]

Thomas Laureyssens – case 3

Thomas Laureyssens is artist, researcher and interaction-designer. His work, often inspired on cartography and public space, was shown by Argos, Rhizome and Z33. On the MAD-faculty (Genk, Belgium) he researched mapping tools for collaborative practices (www.map-it.be), and is a PhD candidate on games in urban space and how these can be used to tackle urban issues.
Website: www.thomaslaureyssens.be
Tags: Art, Interaction design, Cartography, Gamification
Thomas van Arman – case 1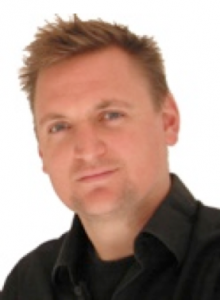 Thomas van Arman is an American urbanist and architect working in Amsterdam for over 10 years. He is currently working for Ven Hoeven CS in projects dealing with issues of sustainability, reuse, cohabitation, transportation and infrastructure. He has a bachelor of architecture from Wentworth Institute of technology in Boston and a Masters degree in housing and urbanism from Architectural Association London in 1999. His background includes winning international design competitions in housing, redevelopment strategies and community planning workshops. He collaborates regularly with inter-disciplinary teams of designers, developers, and programmers.
In 2011 he designed, developed and launched 3 apps for Apple iOS and Android markets.
Website: http://www.tapp.nl
Tags: Urbanism, Architecture, Design and Development

Yulia Kryazheva – case 2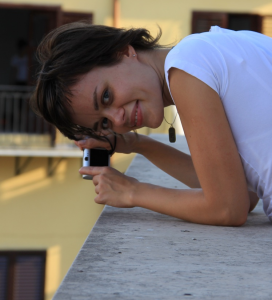 Yulia Kryazheva is an architect and illustrator with a deep interest in social innovations and people-oriented design approach on all levels: graphics & interface, products & services, architectural & urban projects.
She was born and grew up in Novosibirsk, Russia. In 2006 she graduated as architect (Novosibirsk Academy of Architecture & Fine Arts) and moved to the Netherlands, where she started her professional career in architecture and design. For the last 4 years she has worked on very diverse projects at "iistudio": architectural concepts, workshops for kids, software and interface development, graphic design and illustration. Next to design work Yulia has always taken part in non-commercial research projects & social initiatives: field research on the social quality of mass housing neighborhoods in Moscow, participating in developing the urban game for Play the City for Istanbul, collaborating with P2P Urbanism foundation on initiating the "open p2p toolbox to improve your city". Now she is focused on broadening her expertise in visual communication.
Websites: yuliakryazheva.com / explanatoryillustration.com
Tags: Architecture, Design, Illustration, Social innovation
Zdravka Paskaleva Newman – case 4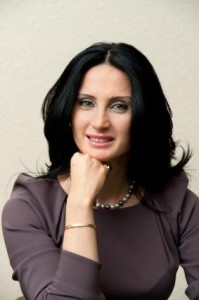 Results oriented sales executive with expertise in Public Sector and IT industry. Recent MBA graduate from Nyenrode Business University. Currently working in Cisco Netherlands developing strategy around the role of technologies in sustainable urban development. Done research on Smart and Connected Communities. Skilled in creating teams, ecosystems and partnerships, taking leadership to the next level by putting team's success above personal goals. Works consciously and strives to improve knowledge of the vertical field in which she operates. Passionate for technological innovation while building trustworthy, long-lasting relationships. From Bulgarian origin, fluent in Dutch, English and Serbo-Croatian, understanding Russian. Windsurfs whenever time and weather permit.
Tags: Urbanism, Sustainability, Innovation, Digital Media