Usman Haque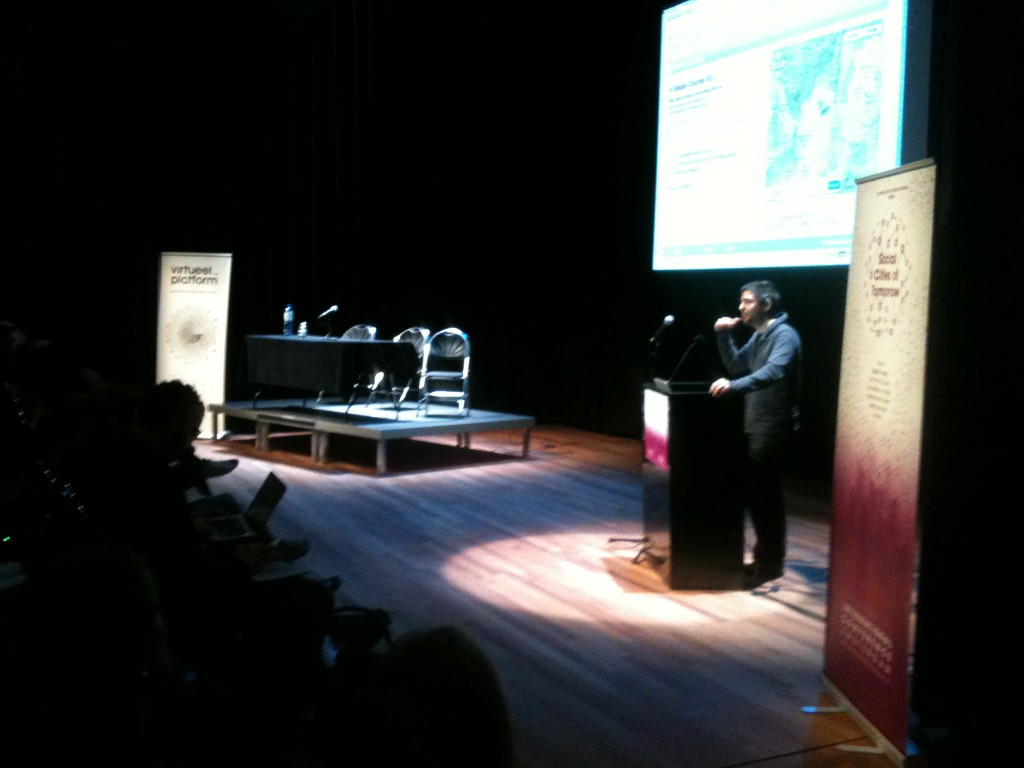 Usman Haque is the founder of Pachube.com, a real-time data infrastructure for the Internet of Things used by tens of thousands of people around the world (acquired by LogMeIn Inc in 2011). Trained as an architect, he has created responsive environments, interactive installations, digital interface devices and dozens of mass-participation initiatives. His skills include the design and engineering of both physical spaces and the software and systems that bring them to life. He received the 2008 Design of the Year Award (interactive) from the Design Museum, UK, a 2009 World Technology Award (art), a Wellcome Trust Sciart Award, a grant from the Daniel Langlois Foundation for Art, Science and Technology, the Swiss Creation Prize, Belluard Bollwerk International, the Japan Media Arts Festival Excellence prize and the Asia Digital Art Award Grand Prize.
Natalie Jeremijenko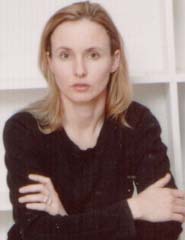 Natalie Jeremijenko is an artist, engineer and researcher. Currently she is an associate professor at New York University and the director of the xDesign Environmental Health Clinic. In general her work can be decribed as experimental design (xDesign) as it explores the opportunity new technologies present for non-violent social change. Her research centers on structures of participation in the production of knowledge, and information and the political and social possibilities (and limitations) of information and emerging technologies – mostly through public experiments.
The Environmental Health Clinic develops and prescribes locally optimized and often playful strategies to effect remediation of environmental systems, producing measurable and mediagenic evidence, and coordination diverse projects to effective material change.
Jeremijenko is also a visiting professor at Royal College of Art, in London and an artist not-in-residence at the Institute for the Future, Palo Alto. Currently, she is developing projects in Long Island and Amsterdam as well to upscale local participatory projects and challenge dominant planning paradigms.
 More info about Natalie Jeremijenko
Dan Hill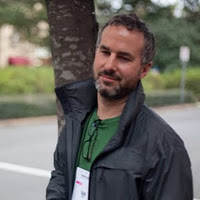 Dan Hill is a designer and urbanist. He is uniquely positioned at the intersection of strategic design and urban policy, urban design and urbanism, contemporary culture and sociology, interaction and experience design, advanced technologies, design research and practice, media and social media.
Currently Dan is a Strategic Design Lead at Sitra, the Finnish Innovation Fund, working as part of the Strategic Design Unit. He and his colleagues are exploring the use and practice of design in enabling systemic change. He is an Adjunct Professor in the Architecture department at University Technology, Sydney (UTS) and a member of the Integrated Design Commission Advisory Board in South Australia. Previously, Dan was Urban Informatics leader for Arup, assessing how real-time information changes the urban experience from a design-led perspective.
Dan is also a member of the invitation-only International Academy of Digital Arts and Sciences, which selects nominees and winners for the Webby Awards, and was included in the inaugural list of Sydney's 'Creative Catalysts' for the Vivid Sydney arts festival 2009. His design work has featured in the AAA exhibition, 'Remodelling Architecture: Architectural Places – Digital Spaces', running at Customs House, Sydney, Sep-Nov 2009 and 'Habitar: Bending the urban frame', at Laboral in Gijon, May-Nov 2010. His weblog City of Sound is one of the most outstanding blogs on urbanism, design and media.