Liu Yan is an advocate of cross-culture and cross discipline exchange, entrepreneur and community organizer.
Her educational background is predominantly in Arts Management and Marketing with a breadth in cultural and creative entrepreneurial study and practices. As an independent consultant and lecturer in the Netherlands and China from 2004-2007, she served as advisory board member on cultural entrepreneurship for the city municipal of Utrecht, and worked as the advisor of the China program of Dutch Electronic Arts Festival, an international and interdisciplinary biennial that focuses on art, technology and society.
In 2007, she co-founded Da-Tong China Desk Creative Industry in Amsterdam, which is one of the nine founding members of International Creative Industry Alliance in Beijing. Da-Tong provides services to Dutch creative professionals, entrepreneurs and organizations to establish collaboration in China. It has organized the Creative Cross China & Europe conference for Picnic'07, Amsterdam's leading annual international event, highlighting creativity and innovation.
Upon to her return to China in 2008, she co-founded 3S Media Center, an interdisciplinary center for art, media technology and academic research. Since then she has been organizing and chairing monthly gathering "3S ReUnion" to stimulate people from arts, technology and academic fields to meet and share their knowledge. In 2009, she co-founded the first coworking workspace in China – "Xindanwei" and serves as the CEO ever since. Translated as "New Work Unit", Xindanwei is not only about providing a working space, but is also working to create a dynamic creative community for the freelance professionals and startups from China and overseas through sophisticated collaboration technology and a full range of open events and inter-disciplinary projects.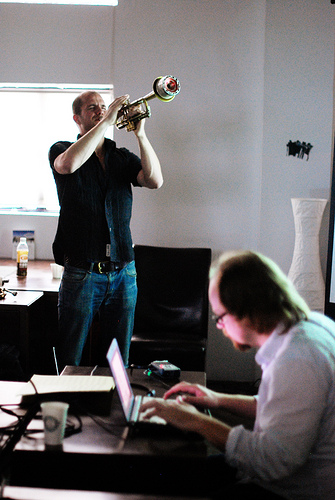 project description 'The Future of Work'
Xindanwei is a co-working community which promotes and facilitates creativity, sharing, and the great scale of collaboration.
Co-working is more than just sharing physical space together; it's a new way to connect with other out-of-the-box thinkers and proactive doers, which makes work not only more creative and productive, but also a whole lot more fun for everybody.
The core idea of Xindanwei is to combine the best elements of a workspace (productive, functional) with a social media platform (hybrid, real-time, efficient) and a creative hub (social, energetic, creative). This gives people their own workspace in a community, while also providing opportunities to share knowledge face to face, and to get inspired through collaboration with other members. A Xindanwei membership is evaluated and adjusted based on the value of each member's contributions and interactions in the community.
In this workshop we will present and discuss the principles of Xindanwei. Is this the Future of work?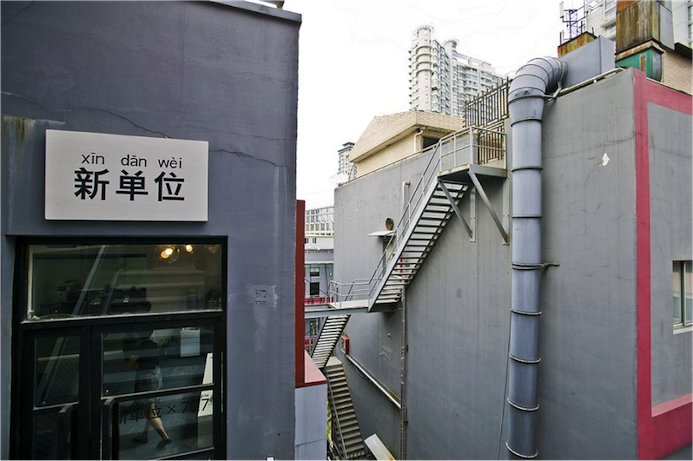 See www.xindanwei.com