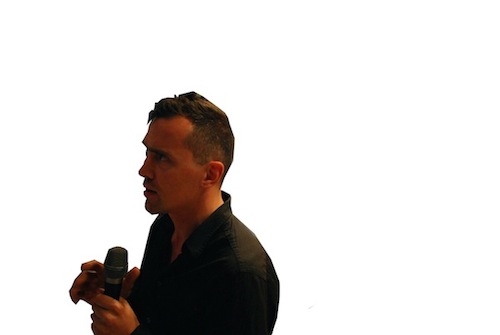 Christian van 't Hof is senior researcher from the Dutch Rathenau Institute that  investigates how people use technology. He discusses his book Check In / Check out that claims that the information society we live in is now entering a new stage. The content of the book will be updated continuously by an application that makes it possible to upload information through mobile devices.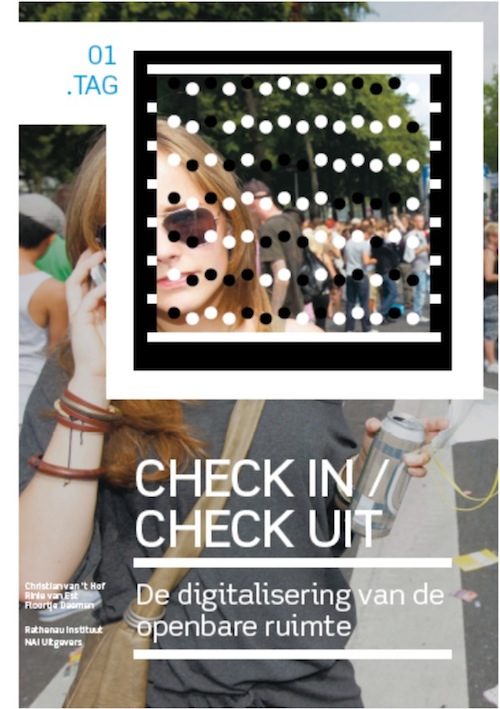 The public space is more and more invaded by digital devices: mobile phones, smartcards, CCTV camera's and even cars are mobile computers these days. We can see these devices, but what we can not see is the networks behind them. The network that connects all these devices doesn't have a fixed name yet, but is often referred to as the 'Internet of Things' or the 'Internet of Objects'.
According to Christian, this 'internet of things' empowers us, but also controls us. He shows a number of cases, that might provide an insight in the positions of different stakeholders.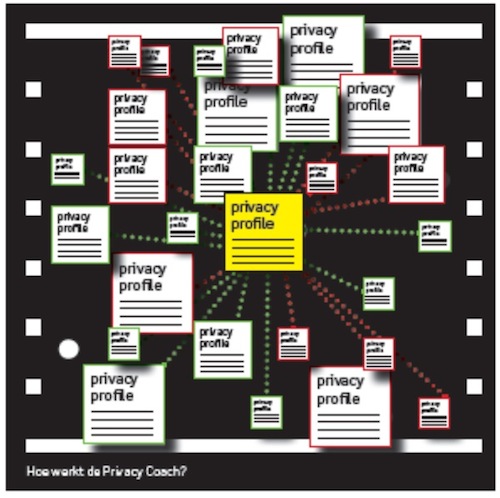 There can be shifting grades: the biometric passport was originally designed to avoid fraud, but is now being used to prevent crime.
In Japan, Docomo and Sony worked together to provide data for mobile phone users. This suggests the position of the telephone companies is to institutionalize the management of personal data.
As a car user datasets can help you to avoid traffic jams. TomTom uses the data of mobile phones to check the density and speed of cars, to provide car users information about traffic delays. The position of the car owners is co-operative: they allow the company to use their traffic behaviour, because it's in their own interest. However, TomTom makes use of these data in a very limited form since they use dynamic identities, not using personal profiles.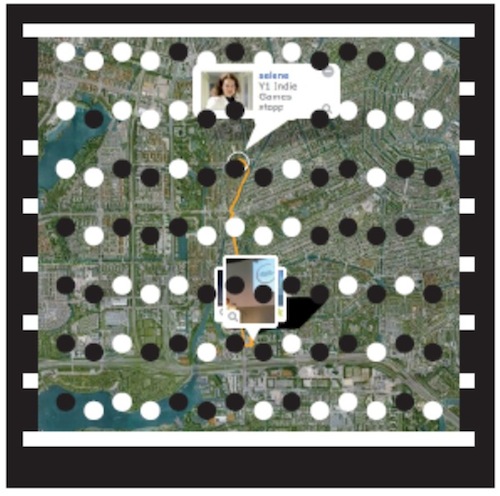 Google Earth Streetview is a device that shows streetprofiles from all over the world – although cities in China have not been documented yet. Activists react on this by stating that 'anonymity is the default setting'. High tech start ups could take the position that 'citizens need to be enabled to use and edit their own profile.'
Regardless from a moral discussion, the different positions of different stakeholders will lead to new rules and regulations on 'the internet of things'. It leads Christian van 't Hof to state that it's better 'forget privacy' and start 'managing your identity'.
Video below: talk by Christian van 't Hof at 'Designing the Hybrid City'
part 2: