Academic track at Games for Cities International Conference
20-21 April
http://gamesforcities.com/challenges/conference/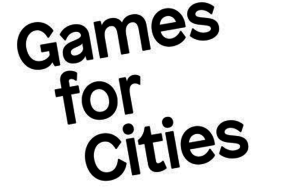 The half-day "Games for Cities" Doctoral Consortium provides an opportunity for Ph.D. students to explore and develop their interdisciplinary research interests at the crossroads between game design, city-making practices, bottom-up participation, and civic media. It takes place immediately before the Games for Cities International Conference, on 20 April 2017, at the Het Nieuwe Instituut, Rotterdam.
The Doctoral Consortium is an opportunity to present your work-in-progress research to fellow students, as well as senior researchers in the field. It is a friendly, workshop-like setting where we aim to connect you with people who might inspire your research and provide constructive feedback.
Candidates for the Doctoral Consortium are Ph.D. students (or early-career researchers) who have already decided a topic and methodology for their current research, and have made some progress, but who are not so far along that they can no longer make changes. In sum, the Doctoral Consortium is an occasion to present your in-progress work, receive friendly feedback, and be inspired by your peers from all over Europe.
To take part to the Doctoral Consortium candidates should:
Be currently enrolled in a Ph.D. program,
Submit before March 31:

a short "position paper" (PDF, 6000-characters, references excluded) that explains synthetically how your current research is related to the themes of playfulness and cities,
a brief CV (PDF, maximum 2 pages and 2 Mb, select only the most relevant information)
Accepted participants will attend the Doctoral Consortium, giving a 20-minutes presentation of their current research and providing friendly feedback to their peers. They will also receive an invitation letter to attend the Games for Cities conference, as well as a special discount on the admission ticket.
Please submit applications to info@gamesforcities.com.
See Facebook: https://www.facebook.com/gabferri/posts/10155913746452729.
Application deadline: 12pm on 31 March 2017
Notification of acceptance: 7 April 2017
Organising committee:
Dr Ekim Tan (Play the City foundation)
Dr Gabriele Ferri (Amsterdam University of Applied Sciences – lectorate in Play & Civic Media)
Dr Martijn de Waal (Amsterdam University of Applied Sciences – lectorate in Play & Civic Media)
Dr Michiel de Lange (Utrecht University, Department of Media and Culture Studies)