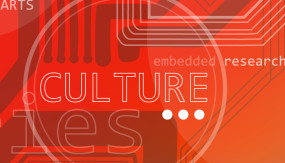 Embedded Researcher Smart & Social Cities
Amsterdam October 2013-September 2014
22,8 hours a week
1. Contact person
Martijn de Waal b.g.m.dewaal@uva.nl
2. Closing date
30 /8
3. Organisational Unit
Faculty of Humanities – Creative Industries Research Centre Amsterdam (CIRCA)
4. Level of Education
University (MA)
5. Scope of work
22,8 hours a week
6. Salary indication
Euro 1,721 to 2,120 gross per month, based on 38 hours per week
7. Title
Embedded Researcher Smart & Social Cities
8. Vacancy type
Research
9. Introduction
Hackable Metropolis Amsterdam is a research project initiated by the department of Mediastudies at the University of Amsterdam, The Mobile City Foundation and One Architecture. It is funded by the Creative Industries Research Centre Amsterdam (CIRCA), a research program of the Faculty of Humanities of the UvA.
The goal of Hackable Metropolis Amsterdam is to investigate the social aspects of smart city developments. 'Smart city' is a buzzword recently gaining popularity in technology circles as well as urban planning, which usually refers to the opportunity new media technologies offer to manage cities more efficiently. Valuable as that may be, that approach of the city is also somewhat limited, as it conceptualizes the city from a utilitarian perspective – as a bunch of infrastructures to be organized as economically as possible, rather than as a social entity.
We are looking for an 'embedded researcher' that will help us to develop a conceptual toolkit to add the social dimension to the debates about smart cities. 'Embedded research' is a new research practice that entails the placement of researchers for 9-12 months in companies and institutions pertaining to the creative industries where the researchers work as professionals. The objective is for the researcher to make humanities based research contributions to the development of a specific product or service. Our candidate will be working at the offices of One Architecture, and carry out research in close cooperation with The Mobile City foundation.
10. Job / Project Description
The embedded researcher will carry out a research program that investigates the use of new media technologies for the social organization of urban life and its spatial consequences. The eventual goal is to translate the insights gained from the research into concepts that can give a more prominent role to social design in the design and policy debates about 'smart cities'. Apart from desk research, the researcher will carry out interviews and contribute to workshops, events and 'research by design' projects around the theme of social and smart cities, in close cooperation with a range of parties in the creative industries. As such the embedded researcher will work closely together with The Mobile City and One Architecture who are currently involved in a range of projects, both nationally and internationally in this field. The researcher will also contribute to national and international professional blogs and work on one or more scholarly articles, in close cooperation with the project initiators. A more detailed description (in Dutch) about Hackable Metropolis Amsterdam can be found here.
11. Requirements
We are looking for a candidate with
* A degree in a relevant discipline – media studies, urban anthropology, urban studies, urban sociology, urban planning, etc.
* Knowledge about and an interest in the debate about smart and social cities
* The ability to work with both hands on design and practical projects as well as the competence to contribute to conceptual and theoretical debates about smart and social cities
* Proficiency in both English and Dutch, the ability to write blogposts and scientific papers in both languages
* Experience with the organization of or prior involvement in workshops / conferences / events / design charettes in the domain of smart and social cities.
* The ability to work with (graphics) software is considered an advantage.
12. Further Information
For further Information contact Martijn de Waal. See here for a more detailed description of the project (in Dutch).
13. Appointment
12 months starting from October 1st 2013.
14. Job Application
Please e-mail a CV and cover letter in a single PDF-format to dr. de Waal. Portfolios of previous work (relevant essays, blogposts, academic work, visualizations or design projects) are welcomed too, as long as they do not exceed 10 pages. These should be included in the same pdf as the cover letter and CV. Applications will be received until 30 August 2013.