This post is an announcement for a conference that is part of the research program Public Space & The Public Good, in which The Mobile City participates. The conference (and the announcement below) are in Dutch. We will have more on this program on our site in the near future, see here for a brief overview.
Collegedag Publieke Ruimte Publieke Zaak Den Haag 16 April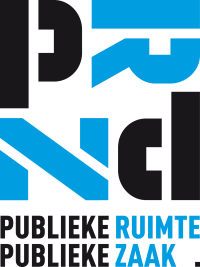 Nu de verzorgingsstaat kantelt en de publieke sector legitimiteit verliest zoeken we naar nieuwe vormen van organisatie en toeeigening in het publiek domein.
Bottom-up, civic economy, coöperaties,nieuwe ontmoetings -plekken, zelfbeheer in de openbare ruimte zijn de nieuwe begrippen.Wat is daarbij de kracht van zelforganisatie en de rol van professionele organisaties? En hoe geven we daar ruimtelijk vorm aan?
Trancity organiseert een college-marathon over de vraag hoe we onze maatschappelijke ambities organiseren en hoe we die verankeren in de publieke ruimte? Een dag over publieke belangen, maatschappelijke organisaties en ruimtelijk ontwerp.
The Mobile City verzorgt een van de lezingen op deze dag.
Met lezingen van Simon Franke, Chris Sigaloff, Annemarie van Dalen, Jeanne van Heeswijk, Martijn de Waal, Joke van der Zwaard, Matthijs de Boer en Marc van Leent.
Zie hier voor het volledige programma van de collegedag Publiek Ruimte Publieke Zaak.
Inschrijven kan hier. (kosten: 195 euro, inclusief gratis boek van een van de sprekers.)