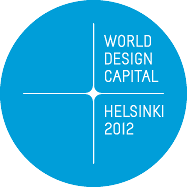 On July 21 and 22, The Dutch E-culture Days will take place in the World Design Capital Pavilion in Helsinki. The Mobile City is taking part in this exciting program organized by Virtueel Platform of The Netherlands.
Saturday July 21, 17:00-19:00: Meet and Mingle with Dutch digital media producers, designers & artists
We will be present on Saturday July 21 during a reception for Dutch and Finnish professionals working in the fields of (urban) design, arts, technology and new media. Drop us a note (info AT themobilecity.nl ) if you would like to meet us there!
Sunday July 22, 15:00-17:00: mini-conference Social Cities of Tomorrow
How can we make use of new media to make our cities more social rather than just more hi-tech? Three Dutch (urban) designers will present their projects that aim to engage the public more deeply with their surroundings and bring urban public space to life. We build upon and extend the insights that came out of our conference and workshop Social Cities of Tomorrow that we organized in Amsterdam earlier this year in co-operation with Virtueel Platform and Arcam. With:
Kars Alfrink / Hubbub
Kars Alfrink is the founder and principal designer of Hubbub, a networked design studio for applied pervasive games. He'll talk about PLAY Pilots, a project commissioned by the city of Utrecht, the Netherlands, consisting of three live games produced for cultural festivals and one online game that ties them together. The project demonstrated the value of play to more traditional cultural domains.
www.hbbb.nl / www.playpilots.nl
Michiel de Lange / The Mobile City
Michiel de Lange is a part-time lecturer New Media Studies at Utrecht University and co-founder of The Mobile City. In his talk he will present the ideas, methods and outcomes of two recently organized workshops in which digital media were used to strengthen citizen participation in solving real-world complex urban issues.
themobilecity.nl
www.socialcitiesoftomorrow.nl
Alper Çugun / Hack de Overheid
Alper Cugun is a technologist and activist on the board of Hack de Overheid ('Hack the Government') with an interest in data and games. With Apps for Amsterdam and various other application contests Hack de Overheid and Waag Society greatly accelerated the release of open data and created widespread public awareness. Alper will talk about the successes of app competitions and explore the next steps for the movement.
Additional Program
There is also an exciting mini-conference on Transmedia Storytelling on Saturday July 21, from 15:00-17:00 (free entrance), as well as a free public screening of Forget the Film Watch the Titles (Saturday July 21, 19:00). For the full program, see the website of Virtueel Platform.
Location
World Design Capital Helsinki Pavillion, Ullanlinnankatu 2-4 (between the Museum of Finnish Architecture and the Design Museum). Check the WDCH Pavillionwebsite.
Registration
Entrance is free. If you are on FB, let us know that you are coming.
About
Dutch E-culture Days is organised by Virtueel Platform, the Dutch institute for digital arts and culture from the Netherlands, in cooperation with Demos Helsinki (demos.fi) and with support from the Ministry of Foreign Affairs from The Netherlands.
Dutch E-culture Days is part of theWorld Design Capital Helsinki2012 Pavilion Programme
Contact
For more information about the program, please contact martijn AT themobilecity.nl